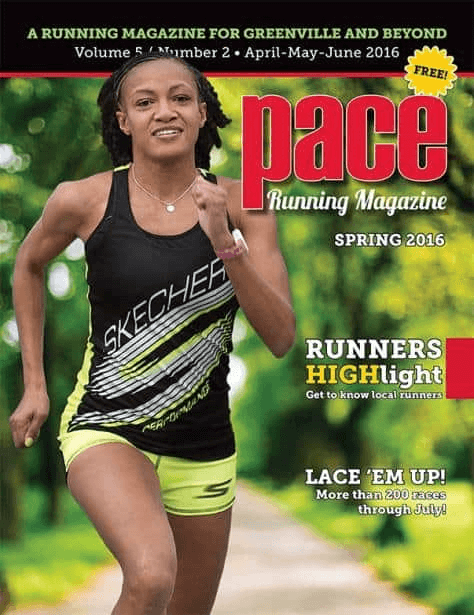 I am still in gratitude mode to share the stories of so many runners, athletes and their life journey so far. With all what is going on in American and throughout the world right now - the killings, protests, the fight for racial justice in the Black community, and the recent celebration of Juneteeth Day-I thought this would be a great opportunity to share this story with the world. This is the story of Ms. Shawanna White, who currently lives in Columbia, South Carolina which also happens to be my birth state. So, I am extra stoked to share her story to the world.
In 2019, at 39 years of age Shawanna White became the first African American female to complete 15 marathons, all in under three hours! She is also the 5th fastest African American- born female marathoner 2:45:19. BOUNDLESS! To get to that peak was a process, as in a 15 years process!
While attending Daniel McLaughlin Therrell High School in Atlanta, GA, Shawanna became a runner in her sophomore year with the help of her high school coach. Shawanna was persuaded to consider running track but not until she got approval from her grandmother. Ever since then she has been climbing that hill to become the greatest runner. But, climbing that hill did not come without a few obstacles.
One of her obstacles she had to overcome was in 2013. There was an opportunity for her to be a part of an elite field of runners at the Peachtree Road Race(AJC Peachtree Road Race) in her birthplace of Atlanta. The AJC Peachtree Road Race is a 10km (or 6.2 miles) race, the world largest 10k race with approximately 60,000 runners! The best of the best runners enter this race. Due to major hip surgery she was not able to compete in the race. Instead of feeling sorry for herself, Shawanna shows up to race on crutches, to support and volunteer at the race. Even though she was not able to run in the race, it was a thrill for her to be there among the crowd supporting everyone.
Recovering from hip surgery that year, she was barely even able to walk.But, despite her setback and self-doubts in getting back to peak performance, she was determined to retrain her body.
Since then, Shawanna went from running 10ks to running marathons and to making history along the way.
While her accolades include being a 6-time marathon champion and the 5th fastest African American- born female runner 2:45:19. Shawanna still has more hills to climb.
Now, she has her eyes set on becoming the fastest African American female runner in the United States. Her time to beat-2:34:14. There is no doubt that she is capable of achieving that goal.
Shawanna has a passion for giving back to others through the simple act of running. Now,she loves to encourage other runners on their own journeys. As in life,running taught her that things might get difficult but you keep on going.
Shawanna is BOUNDLESS!