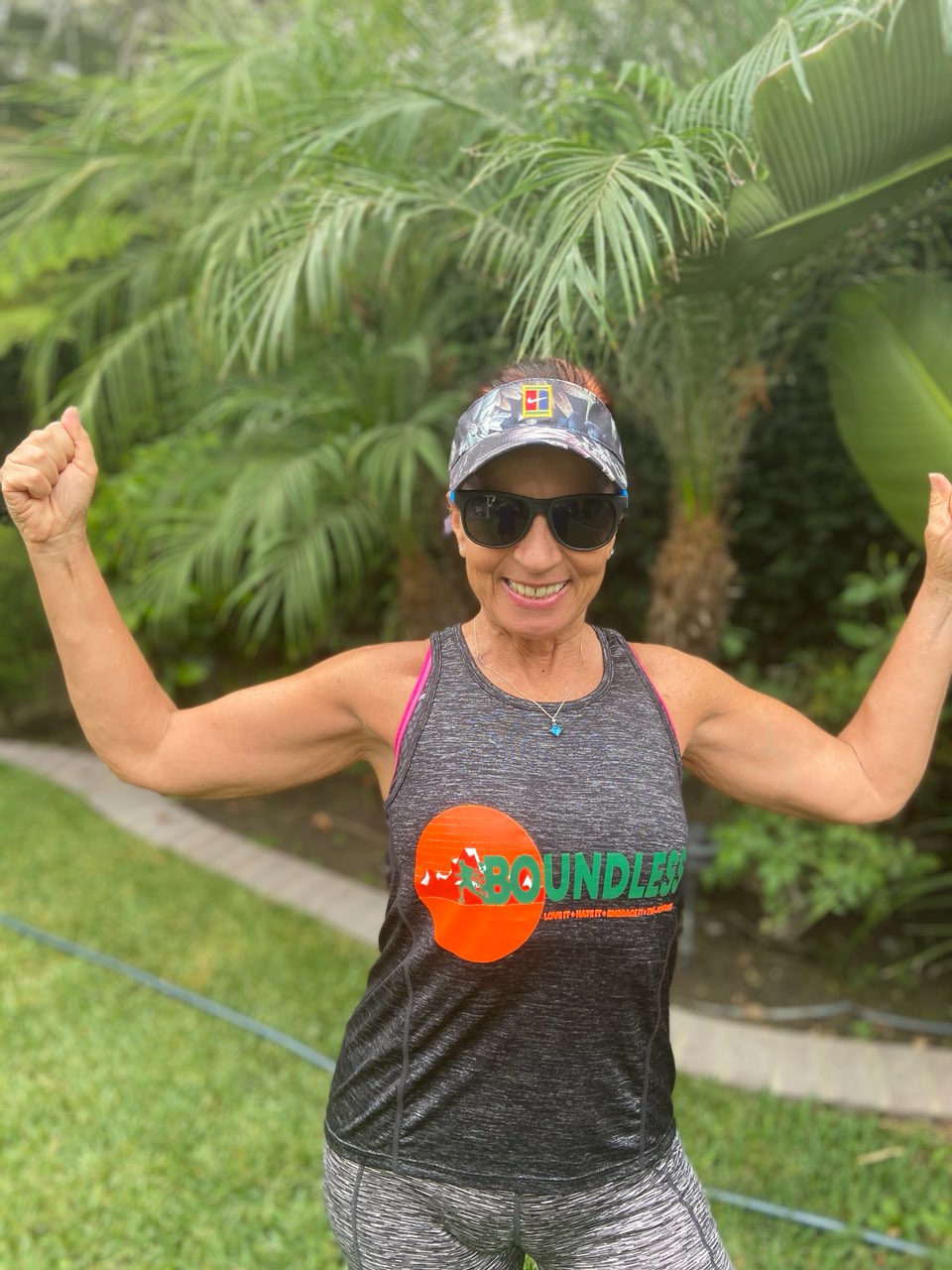 Image captionMy running journey started about 15 years ago when I met a running friend in the gym I used to go. During one of our runs on the treadmill, Pilar told me that she was training for the Los Angeles Marathon (LAM).
I was impressed and inspired.
Well, a runner was born and 15 years later this runner has finished 35 full marathons, ran in 13 states, and finished countless halves, 10ks and 5ks.
What keeps me motivated to exercise, run, and take care of my health? Simply self- love and gratitude. I'm blessed for the things this 63 year- old body is able to do. I'm grateful for all the places my strong legs has taken me. And I'm blessed for my health, my energy, and my commitment to better myself in every way I can.
I am also blessed to have a good support system of running friends that keep me motivated and inspired to keep running.
My goals for running include, run all fifty states, and run 70 marathons by 70.
I hope to inspire other women - younger or older to find their passion.