Hello Run Boundless Family. My name is Erin Tsurumoto Grassi and I am grateful to be able to guest host today along with Run Boundless creator, host and over-all-incredible human being Kenneth Pinckney.
Today we are going to switch gears a little and talk about walking – race walking. But, don't let that fool you! We have with us on the show today Robyn Stevens and Nick Christie, the top two race walkers in the United States, and they can walk faster than many of us can run! This dynamic duo lives and trains together at altitude in the Mojave Desert in California and has their eyes on the now 2021 Tokyo Olympics. Before we get started, let me share a little about both of them. They both have extensive bios and accomplishments, so I'm going to do my best to provide a summary. First, let me introduce you to Nick Christie.
Nick Christie is the top US male race-walker. He was born in Fairfied, CA and grew up in east San Diego County, attending Grossmont High School and later Cuyamaca and Grossmont College before transferring to Missouri Baptist University. It was at Cuyamaca Community College that Nick was first introduced to race-walking by 2 x Olympian Tim Seaman in 2011. Nick picked up the sport quickly, qualifying for his first USA team in 2012 for the World Racewalking Cup held in Russia. While in college, he set the NAIA record for the 3000m racewalk in 2013 and in 2015. In 2018, he won the racewalking "Trifecta" – the USA indoor 3000m, USA 20K Outdoor Nationals and the USA 50K Nationals. Just recently, he won the USA 50k Nationals – his 20th USA National Title.
Aside from race-walking, Nick enjoys eating cereal dry, plain water, tuna in sunflower oil, has a penchant for the perfect marshmallow and buys rice candy for the prize stickers.
I also have the pleasure of introducing you to Robyn Stevens, a long-time friend from our cross country days together at Vacaville High School. Robyn grew up in Vacaville, California and was introduced to race walking in her youth by her running coach, Claudia Wilde. Robyn was a standout junior race-walker, as well as runner – as a junior she held the distinction of being undefeated in racewalking and was the #5 ranked distance runner in the US. She is still the ONLY USA racewalker to win GOLD at a big international championship – the 1999 U20 Pan Am Cup. Similar to Nick, Robyn has also won the racewalking "Trifecta" and is the only US woman to do so. Robyn is an 11 x American record holder and 7x American Masters record holder, and just comes off winning the 2021 Womens' 35K National Title. Nick and Robyn are currently the only two USA race walkers in the Tokyo Olympic Quota. A couple of fun facts: In 2019, Nick and Robyn taught Kevin Hart and Keegan Michael Key how to racewalk for their 2020 "What the Fit" Going for the Gold Netflix episode – and if you haven't seen that, it is absolutely hilarious.
During the pandemic, Robyn was a body double and off-camera for Kristen Bell's role as a racewalker in "Queenpins" – which is scheduled to premiere in 2021.
Social Media Instagram: instagram @robyndesigns @nick.s.christie
Twitter: https://twitter.com/Nick_Christie89
Robyn's website: www.RobynDesign.net
View their interview podcast youtube link https://www.youtube.com/watch?v=oorxc2JQ-q0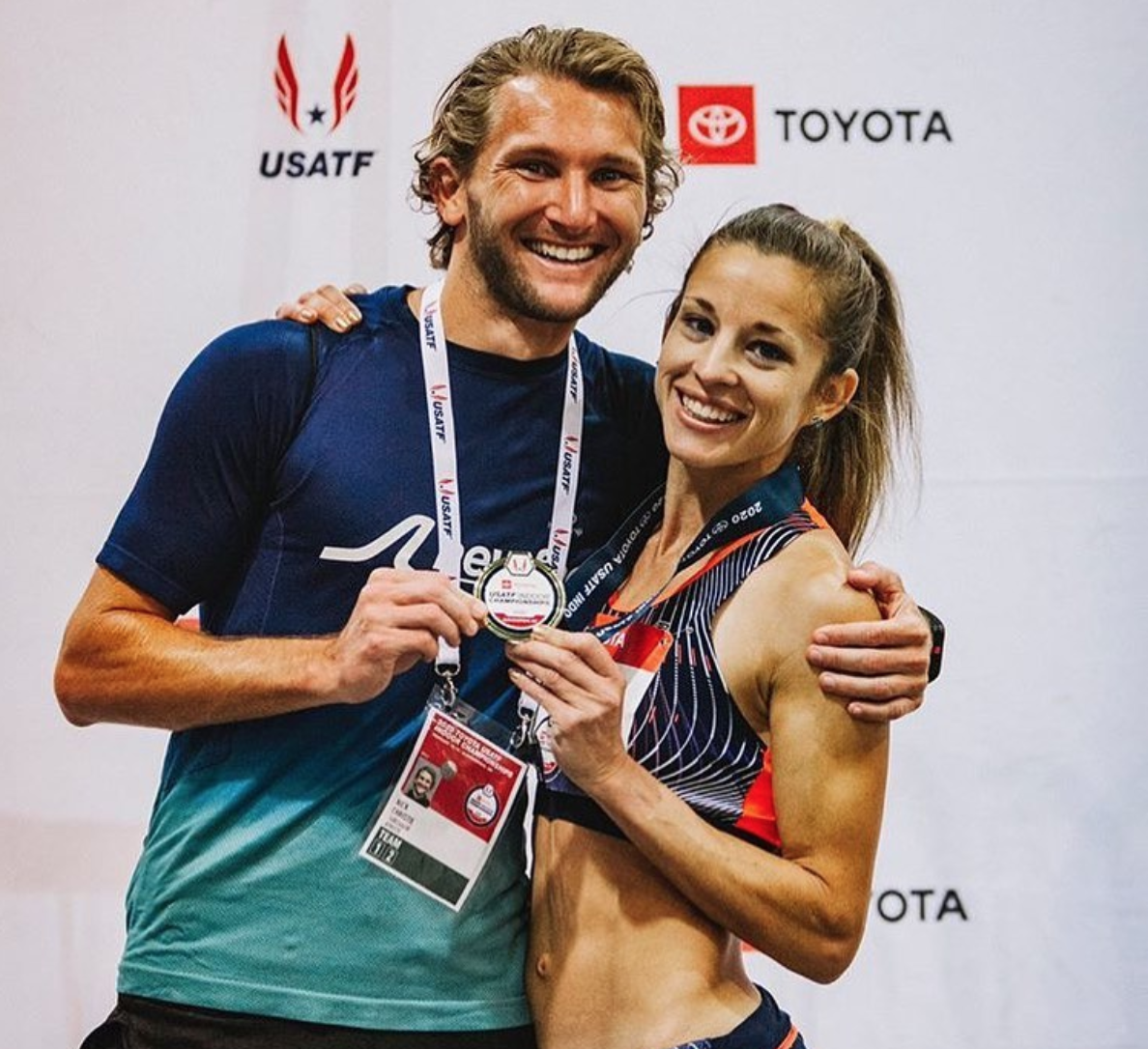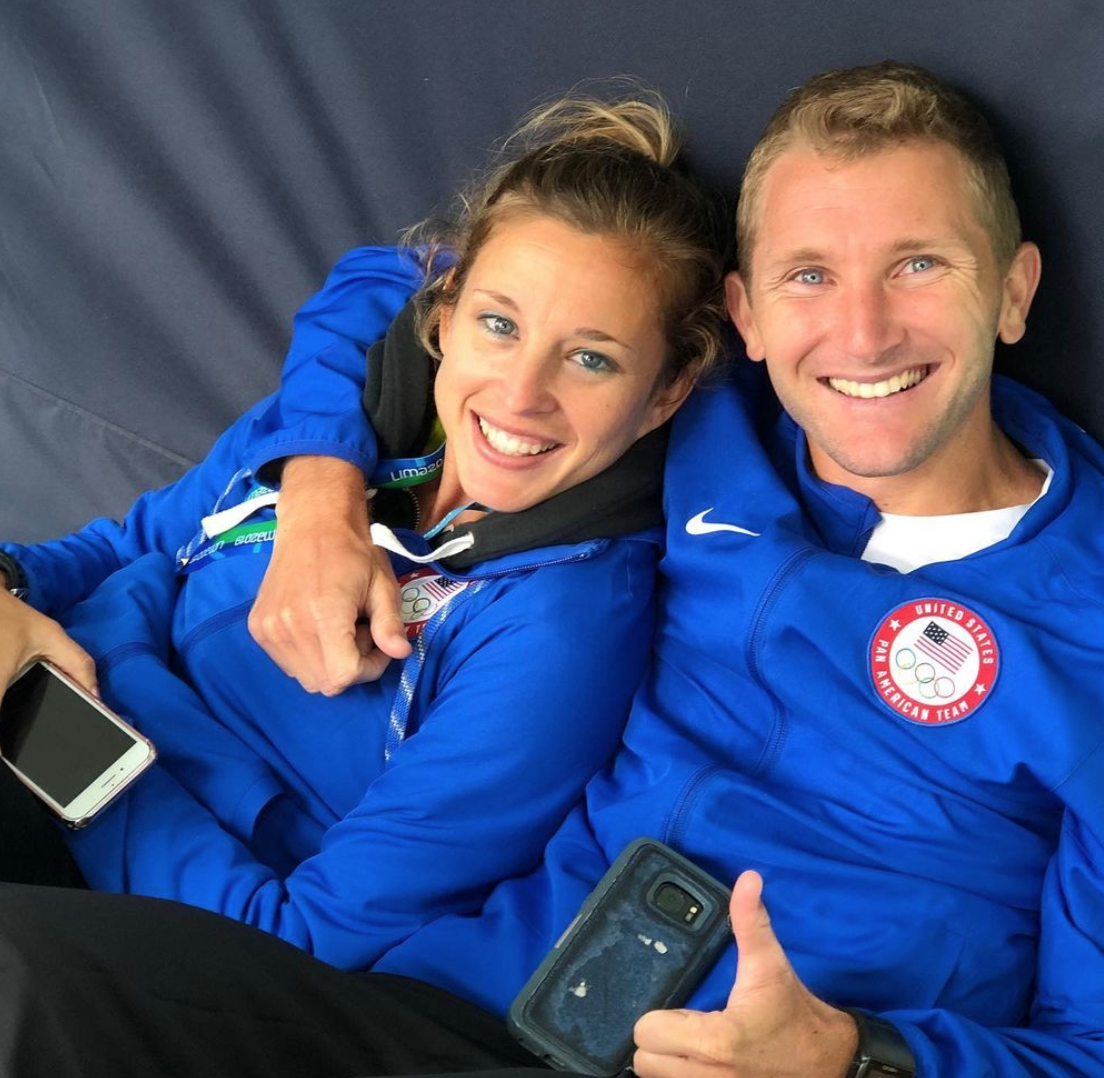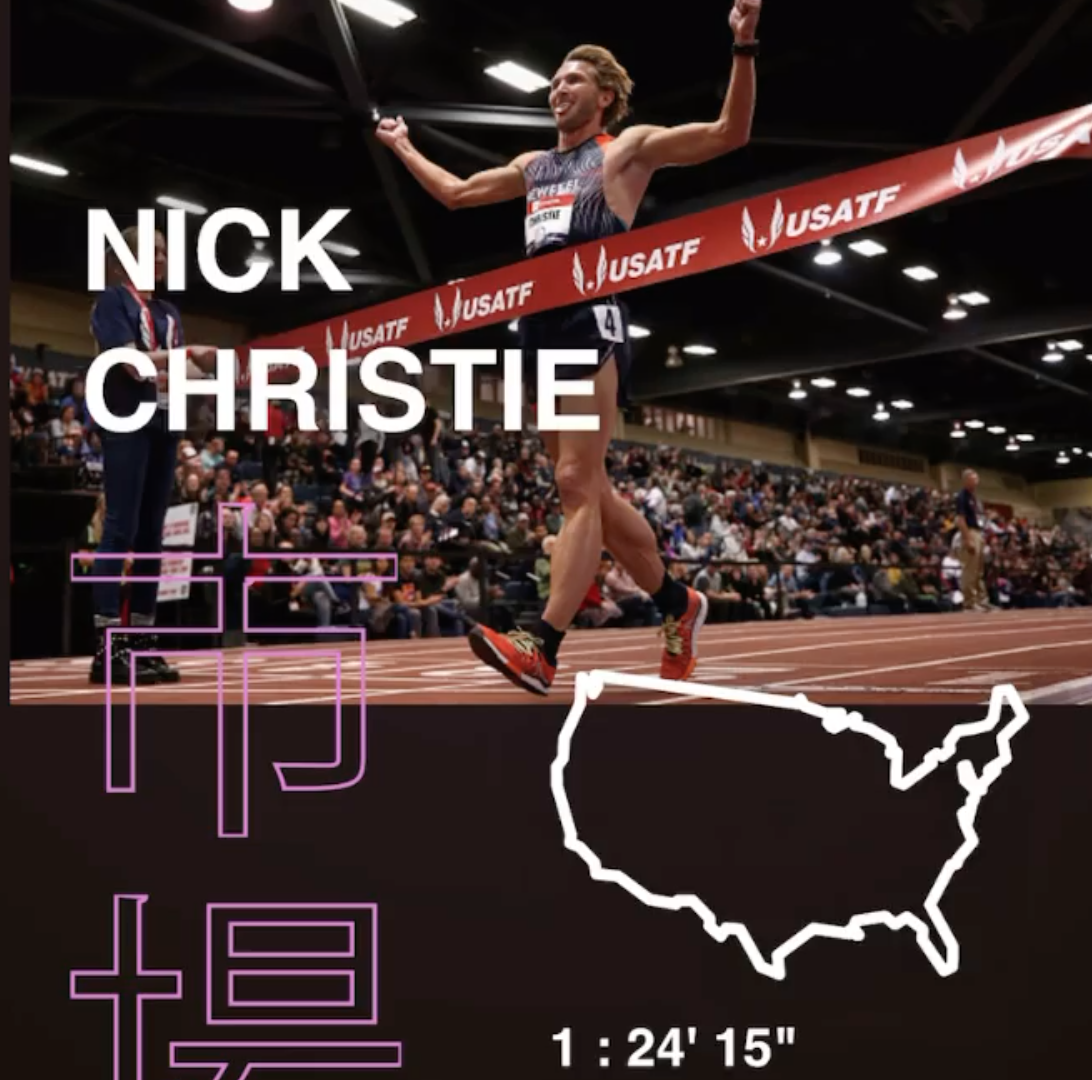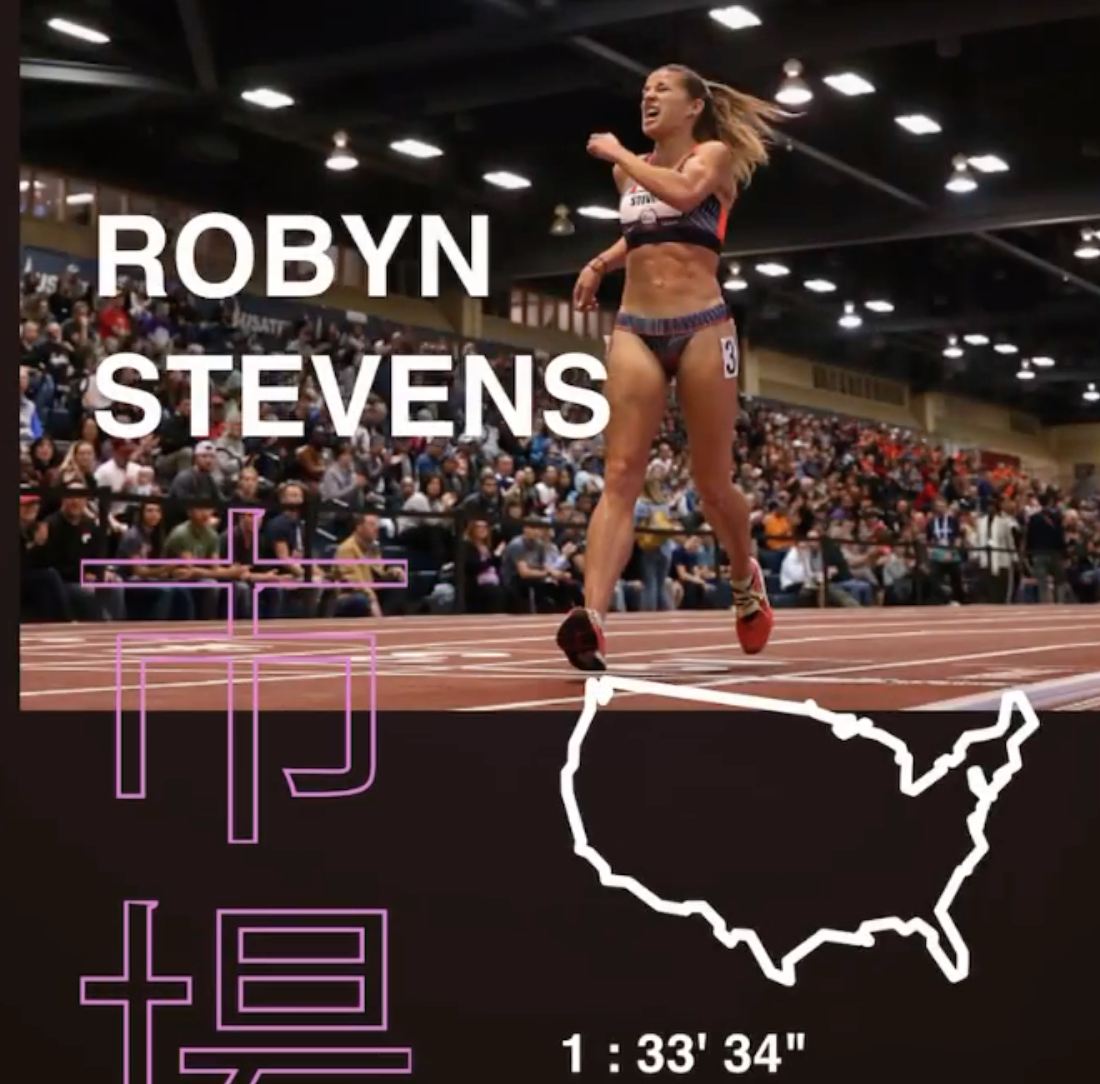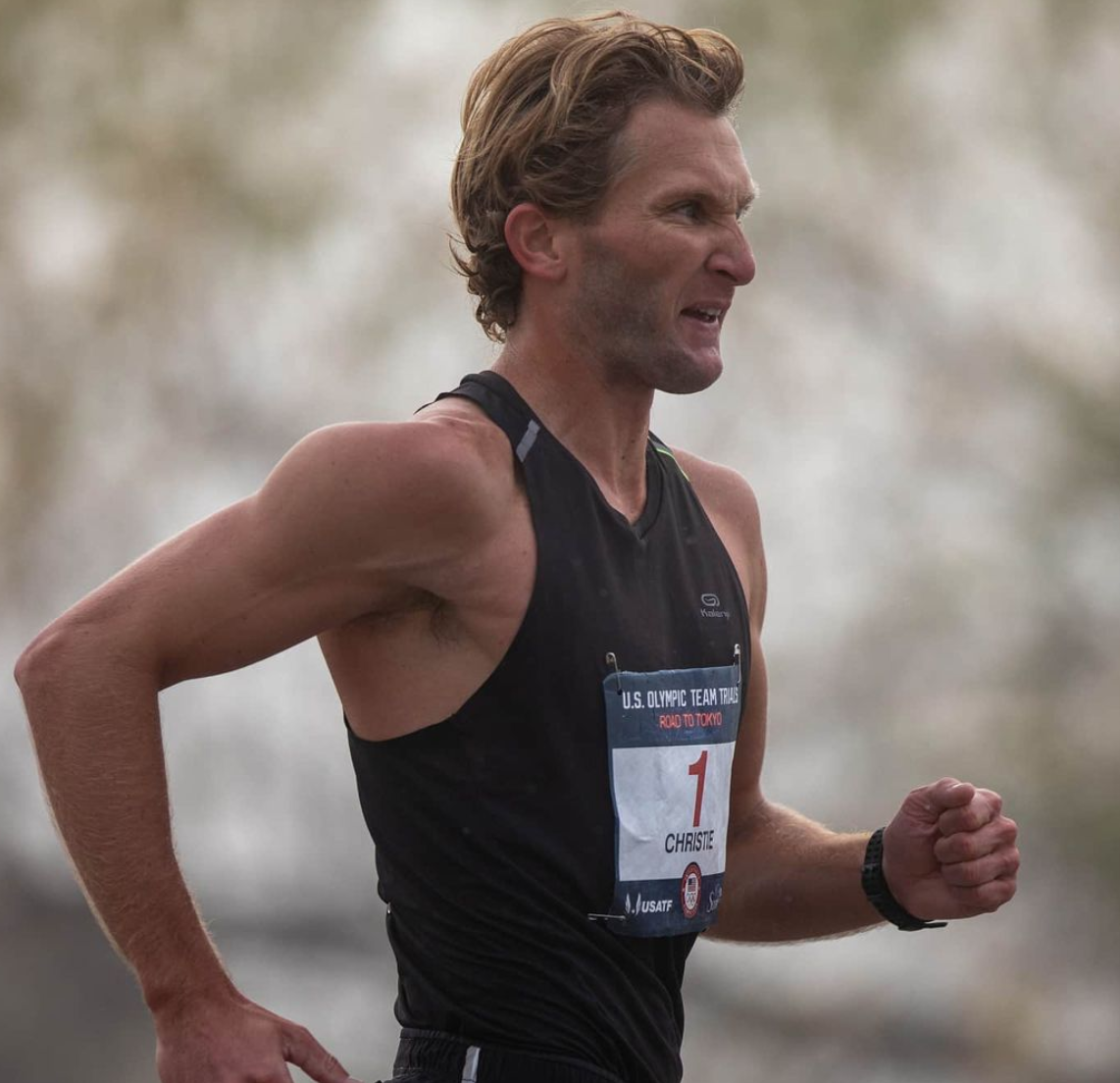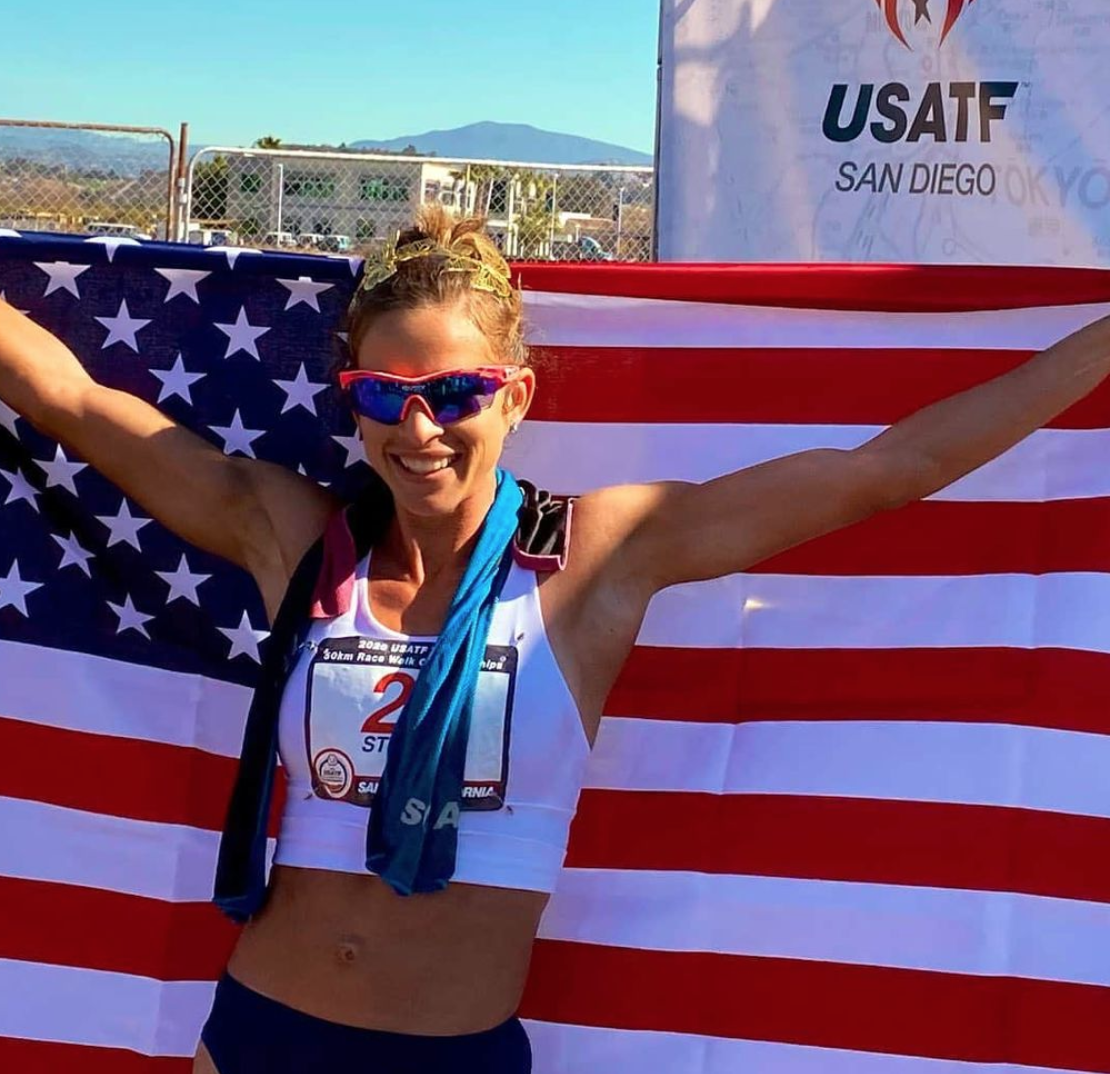 Humble tips from an athlete (not a doctor or dietician)who has been through it, too (you are not alone)
Eating Disorders by Robyn Stevens
GET RID OF THE SCALE :Our worth is not measured by weight of numbers but rather by our actions and inactions. Until we restore a healthy relationship with the body, the scale does not belong anywhere near you. Do something creative or active to keep your mind off weighing yourself or even to confront how unhealthy it is to obsess over your weight—for me, I did an art installation. I spent the entire night writing 110 over and over again with black permanent marker on the walls to appear like binary. The four walls of 1s and0s looked like a black and white Matrix box. A single scale was left in the middle of the room. Was eye-opening for me and also helped enable me to talk about it. We are not robots, we are not computers. We are more precious—we are living human beings. Every BODY type fits into Athletics. Work with what you have and harness your strengths. Other things fall into place as fit when we embrace what our strengths are and put our energy into developing our strengths and overall wellbeing rather than superficial things like numbers and perceived interpretations of perfection.
Do NOT count your calories unless it's to make sure you are getting enough(NOT for to cut or limit calories).The female body changes on different time-lines for individuals.
Let the body do what it needs to do, trust it's doing what it needs to do for you.Nourish, value and respect your body and mind's overall well-being. Be kind toy ourself. Be yourself's best friend.
Talk to a trusted friend or family member — let them know what's going on. It can feel 'degrading' or 'embarrassing' when we realize we have an eating disorder (it did for me...I didn't ever think I'd have a problem but I ended up having one against my volition). This all said, the strongest and healthiest thing you can do is to get help as soon as you can.