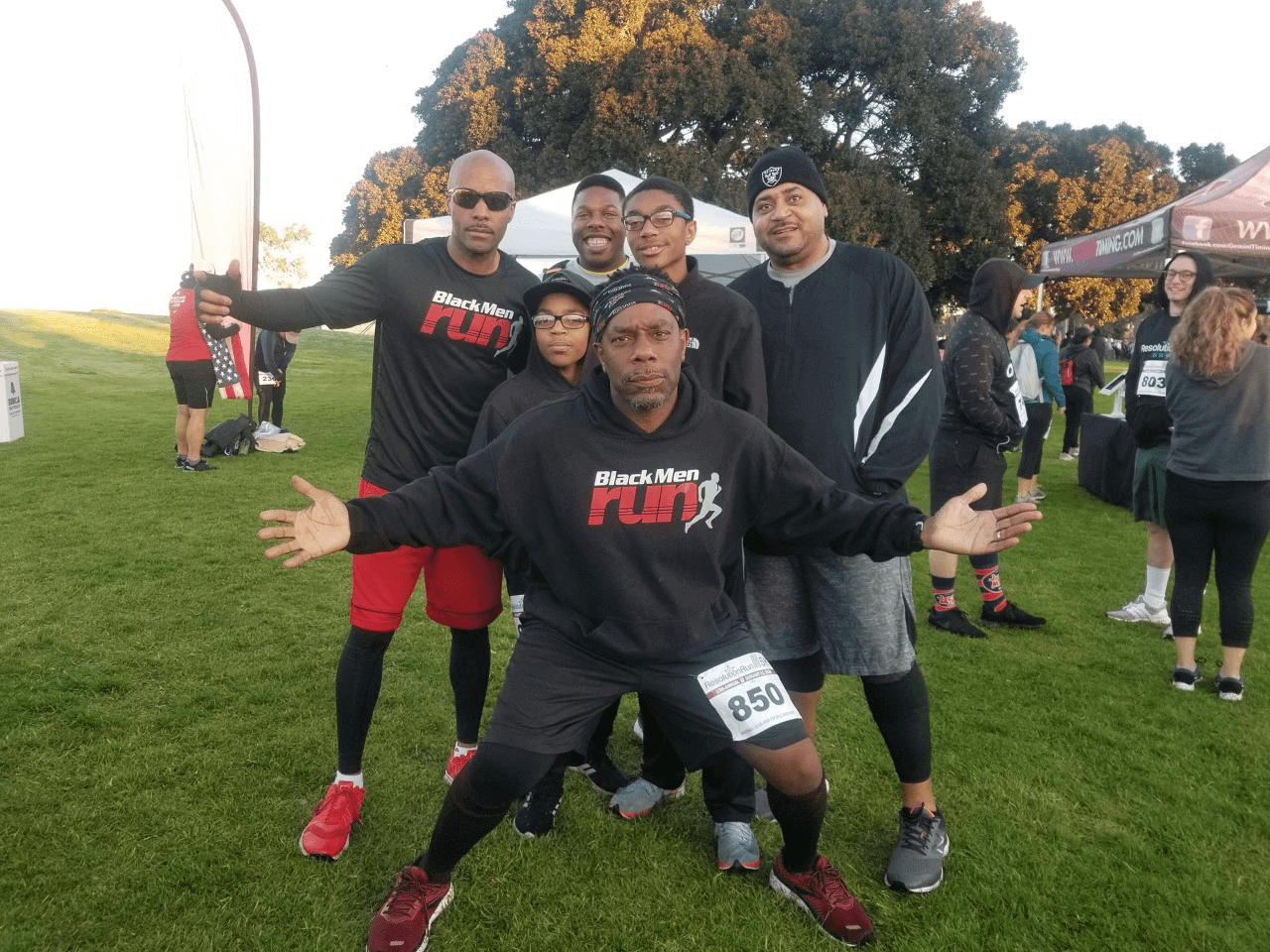 My journey began years ago in 1995 when I fell in love with Step Aerobics in Atlanta which eventually led to me to become a Fitness Professional. I felt a need to help individuals get healthy and understand the importance of Fitness in creating an Optimal Lifestyle. Fitness was my "purpose" in life but I didn't know it at the time, I eventually figured it out, realized I LOVED training folks and I continue to do it to this day. I teach at corporate sites, the YMCA and due to the pandemic, I now teach online on FB live and ZOOM! Now the running part was unexpected!
In 2009 I walked the Kids Magic Mile with my son and then was persuaded to run a 5 miler (8k) the next day. Me, not being a runner wondered why I even got involved. Well...after this race and being challenged by an eventual running buddy, I have been running ever since and haven't looked back. I went from 5k to 10k to Trail to Half Marathon and eventually a Marathon! I continue to run, inspire others and spread the word about the positive benefits of running! As my running journey continued, I have managed several races, I am a fitness warmup host and Ambassador for countless races (San Diego and Nationally), the current Captain of the local San Diego Chapter of Black Men Run and I am that PE teacher that makes his kids RUN...HARD...Lol! (The kids say I'm "EXTRA") I want to create Healthy and Fit minded individuals to thrive in our society.
It has been a slow, but rewarding accomplishment getting folks to run over the years. As I look at the communities I have reached out to and tried my best to get moving, I have seen positive changes over the years and I am glad I kept consistent in my own actions. I'm planning on running the NYC Marathon this year and I hope to keep moving and inspiring folks to MOVE!
--
"Education is the passport to the future, for tomorrow belongs to those who prepare for it today." - Malcolm X
Nasara "Tofloko" Gargonnu

"Official" Live Well San Diego Partner

ACE Certified Personal Trainer

Morse High School 2019 Teacher of the Year
Morse High School School Site Wellness Lead

San Diego Unified School District Physical Education Teacher

Check out the "Official" Nutritional Partner for Sirius Fitness